Checklist

Individual Executive Suites


Multiple Office Layouts


Conference Rooms


Free Parking


Room to Grow


Impeccable Amenities

On-site Child Care


Convenient to City and NJ


Child Care on Premises


Hotels & Dining on Premises


Corporate Park Environment


Offices Customized for Every Business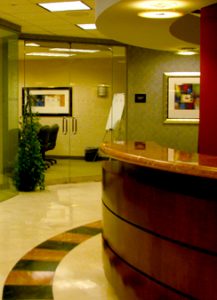 In today's marketplace, having the right office space can play a crucial role in running and maintaining your business effectively. The Nicotra Group understands the varying needs of business owners and professionals and strives to ensure your every need is met. Whether you are a sole practitioner or a small business owner with a team of employees, our executives suites and small business office space is likely a perfect fit to meet your current demands with ample room to expand and grow.
TESTIMONIALS
I have had the pleasure of being a tenant of Mr. Nicotra for over three years now and could not be happier. The executive suites can be tailored to meet any office needs and the conference rooms are top of the line with access to all manner of video and telephonic equipment. In fact, I have received compliments from numerous clients admiring the beautifully appointed and furnished amenities. However the real prize is the courteous and competent staff serving the building. Not only are all my requests fulfilled quickly and proficiently, but everyone always has a smile and kind word to brighten the day. Further, the ability to network with other professionals who lease suites in the building has allowed me to expand my business and generate new clients. In many ways being a tenant of Mr. Nicotra pays for itself!
Alfredo P. Conti, Esq.
1110 South Avenue
Executive Suite 49
Read More »
We have been at the Corporate Park since 2007, It's centrally located, great facilities and helpful staff on site.
It's Staten Island's A+ property.
Kay M. Pesile
PESILE FINANCIAL GROUP
Read More »