"For years, I was a tenant and the experience wasn't pleasant. I always thought that if I had the opportunity to be a landlord, I would treat my tenants like kings- and I do. I'm the best landlord on Staten Island – or so my tenants tell me."
– Richard Nicotra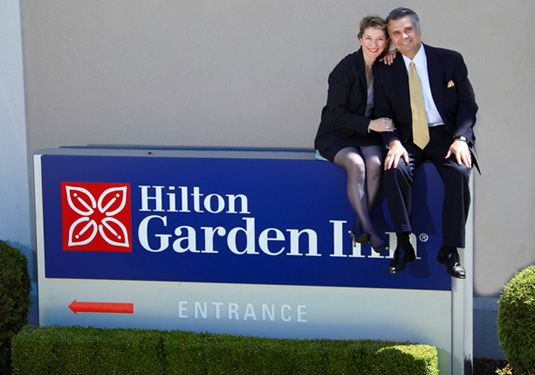 Lois and Richard Nicotra, owners of The Corporate Park of Staten Island
Founded in 1976 as a major international fast-food franchise by Lois and Richard Nicotra, The Nicotra Group, LLC has since developed into Staten Island's premiere private real estate development company with properties in Staten Island and Manhattan. As Staten Island's largest private real estate developer, the award-winning Nicotra Group owns, manages and leases more than 1.5MM square feet of prime commercial space and countless acres of impeccably cared for grounds. These properties include eight Class A office buildings, the 198 room Hilton Garden Inn, the adjacent Nicotra's Ballroom and Conference Center, Above and Above Rooftop, the popular Lorenzo's Restaurant, Bar & Cabaret and the 107 room Hampton Inn & Suites – all located within a 415-acre natural wildlife preserve in the Corporate Park of Staten Island.

Real Estate and Hospitality: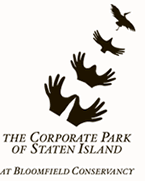 The Nicotras are Staten Island's largest private real estate developers. The Nicotra Group owns, manages, and leases more than one million square feet of prime commercial space and 415 acres of impeccably cared for grounds. Their properties include eight Class A office buildings, the Hilton Garden Inn Staten Island, the Hampton Inn & Suites, Nicotra's Ballroom, Above Weddings and Rooftop, and Lorenzo's Restaurant, Bar & Cabaret – all located within 415 acres of protected woodlands in The Corporate Park of Staten Island. Lois and Richard have been recognized for their responsible, environmentally-friendly real estate development as well as their extensive, life-long philanthropy. The Nicotras are the trustees of their nonprofit Bloomfield Conservancy, which maintains and preserves the wetlands and surrounding area in the Corporate Park through daily maintenance and long term public projects, such as the recently installed herb garden, in cooperation with the Richmond County Savings Foundation and Lavelle Preparatory Charter School.

In Development:
The Nicotras largest project, currently under development, is Corporate Commons Three, a 330,000 square foot 8-story office building that will feature an organic rooftop farm and a second social enterprise eatery, Pienza Brick Oven Pizza Cafe which will follow the 100% profits to charity model. The new building will be surrounded by a vineyard as well as an outdoor classroom and oversized art and sculptures.

Philanthropy:

In 2011 philanthropists Lois and Richard Nicotra opened the COMMONS café, a quick service, social enterprise eatery with a $1.6 million donation. Run by the motto, "Eat Good. Do Good," your meal is on a mission. The café donates 100% of its profits to the Staten Island community and to the children and grandchildren of Nicotra owned companies' employees in the form of scholarships. In a little more than seven years, the café has awarded morethan $1MM in scholarships and grants to more than 379 non-profit organizations and scholarship recipients.

Located in the Corporate Park of Staten Island, the COMMONS café serves breakfast and lunch, and desserts, to a bustling crowd of students and workers every day. The café's menu was carefully crafted with both signature items and healthier options. It was even recognized as having one of the "Best Burgers on Staten Island". The COMMONS café offers a full catering menu with free delivery; nonprofit organizations can earn 100% of the net profit from their catering order.
This unique café is born from the Nicotras' love of food and philanthropy. In 1976, they opened their first Everything Yogurt store near Manhattan's Wall Street, expanding to more than 250 franchises internationally over the next few years. In 2003, they sold Everything Yogurt. Richard is a nationally recognized expert in shopping center/food court development and has been honored for his business acumen throughout his career. He has served as a national consultant to restaurants and real estate developers for more than three decades.
A History of Community Outreach:
The Nicotras have often used their hospitality venues to affect a social good.

In 2005, the Nicotras hosted a benefit dinner for the victims of Hurricane Katrina, and, with the help of two local foundations, raised nearly $375,000 by absorbing 100% of the event costs. In the wake of Superstorm Sandy, which severely impacted their beloved borough, Lois and Richard were recognized nationally for supporting their neighbors when they refused to ask displaced residents to vacate their hotel rooms at their Hilton and Hampton Inn for New York City marathon runners. Staten Island residents seeking refuge from Sandy counted on their hotels for heat and power and the hotel housed Red Cross emergency rescue workers. The Nicotras hosted a relief benefit late that year, again donating the space, service, food and beverages for the 800 attendee event, and raised nearly $150,000 for the Stephen Siller Tunnel to Towers Foundation for Sandy Relief. In January of 2014, the Nicotras followed the same philanthropic model and raised nearly $75,000 for the Philippine Islands that were devastated by Typhoon Haiyan. Once again, more than 800 people attended the benefit, including His Eminence Timothy Cardinal Dolan.