Checklist

Individual Executive Suites


Multiple Office Layouts


Conference Rooms


Free Parking


Room to Grow


Impeccable Amenities

On-site Child Care


Convenient to City and NJ


Child Care on Premises


Hotels & Dining on Premises


Corporate Park Environment


Offices Customized for Every Business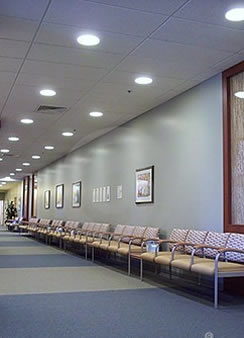 In today's marketplace, having the right office space can play a crucial role in running and maintaining your business effectively. The Nicotra Group understands the varying needs of business owners and professionals and strives to ensure your every need is met. Whether you are a sole practitioner or a small business owner with a team of employees, our executives suites and small business office space is likely a perfect fit to meet your current demands with ample room to expand and grow. To help facilitate your journey, you want to get the best office furnishings that you can to make sure everyone feels safe and comfortable. Checking out websites such as https://www.versare.com/shop/outdoor-products/ can help get you there.
TESTIMONIALS
The Corporate Commons space has allowed us to provide a truly modern learning environment for our students. This allows our students to enter the workforce better prepared to meet the challenges they will face.
The Nicotra Group is incredibly responsive to our needs as their tenant. Though the company has greatly increased, Richard and Lois Nicotra have always maintained that personal connection. They are not just a landlord, they are also our friends.
Oleg Rabinovich
President
Saint Paul's School of Nursing – Staten Island
Corporate Commons Two
Read More »
I am so glad that I made the decision to place my practice in the hands of The Nicotra Group. The aesthetics are so beautiful and rarely found for office space in Staten Island. The reception staff is suburb. They are a fine group with dedicated and welcoming attitudes, always eager to help in any way they can. When I was looking for space for my practice, I knew that Richard and Lois Nicotra were names I could trust. They have a stellar reputation in the community; they are people of integrity. They are present and receptive to the needs of others. They have lived up to this reputation in every way.
Dr. Constance Salhany
Constance J. Salhany, LMHC, PhD, ACT
Licensed Psychologist: New York, New Jersey
Read More »