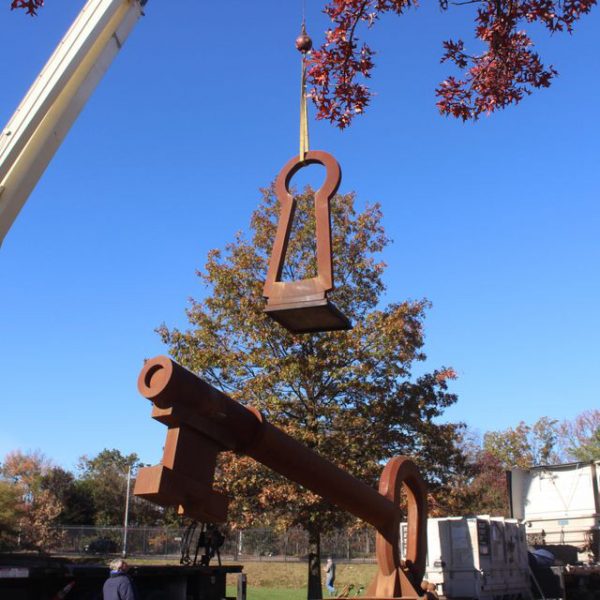 STATEN ISLAND, N.Y. — Real estate moguls Richard and Lois Nicotra have found the key to success.
And now the power couple — known for their real estate empire that lines South Avenue in Bloomfield — are bringing that key to their Corporate Park.
From their newest Love sculpture erected last year in front of the 40,000-square-foot state-of-the-art building, to the array of original paintings that adorn the walls of the Hilton Garden Inn, it's no secret the Nicotras have an eye for art.